Dr. Garrett E. Phipps grew up in Amarillo, Texas where he graduated from Tascosa High School in 1998. He then attended Lubbock Christian University where he earned a degree in biology graduating Summa Cum Laude. He received his doctor of dental surgery degree from the University of Texas Dental Branch in Houston, which is now referred to as the University of Texas School of Dentistry. Before practicing in Guymon, Dr. Phipps worked for Dr. David Woodburn in Amarillo for over two years where he gained valuable experience. Then, in January 2009, Dr. Phipps took over the Gibson Dental Clinic in Guymon. He took over the practice that had been serving this community well and provided quality care for many years. He built on to the foundation that the Gibson's started, implementing more technology and updates to enhance patients' dental experience. In 2012, Dr. Phipps married his beautiful wife, Casey, and they have three children ― Kylee, Parker, and Allie.
Dr. Phipps has a passion for delivering high-quality dentistry in a professional environment, while always making his patients feel comfortable and at-ease. His goal is for every patient to achieve optimal oral health and to feel like they are a valued member of the Phipps Dental Practice family.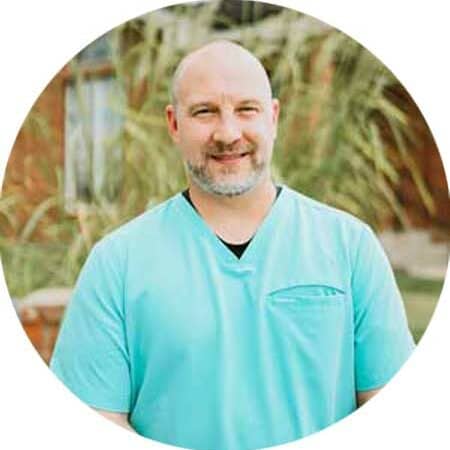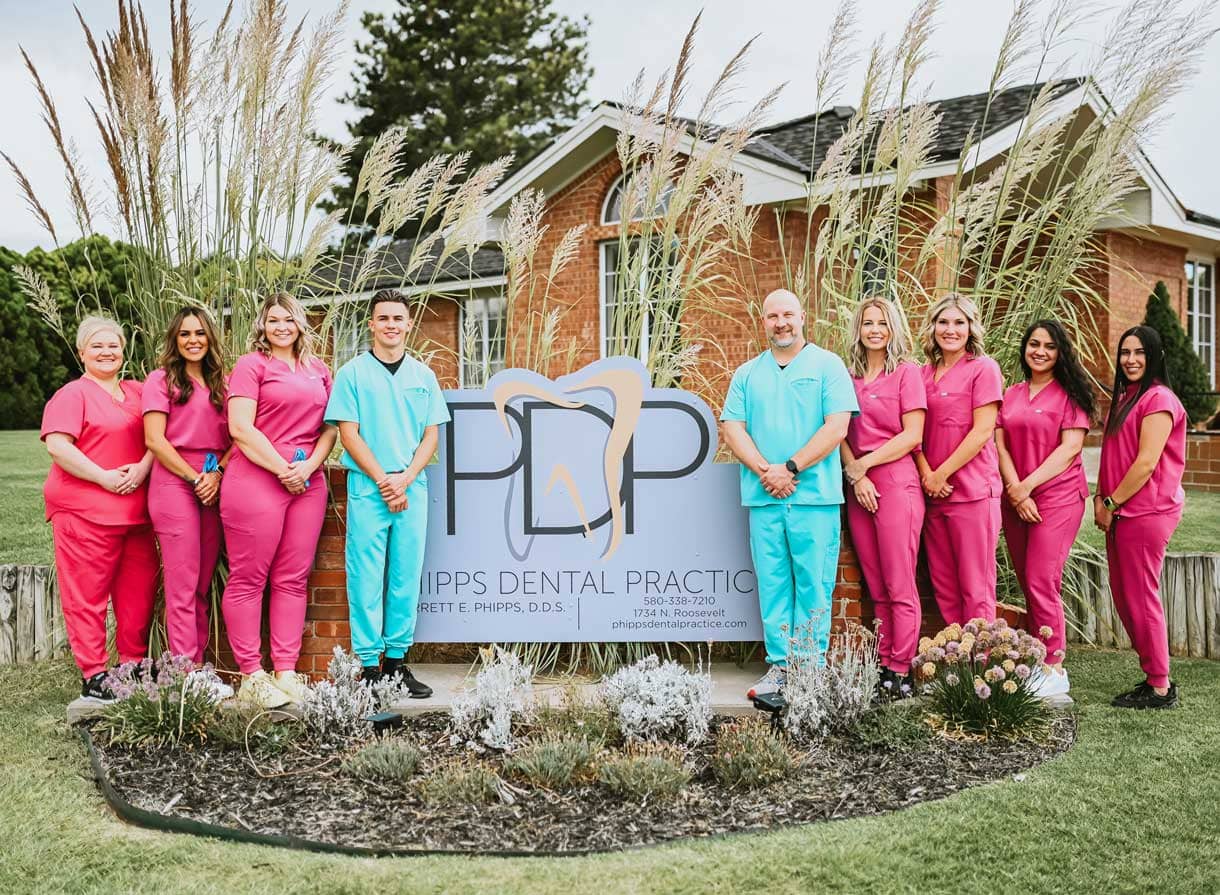 CREATING SMILES & IMPACTING LIVES
We are blessed to have a great team at Phipps Dental Practice. They are an energetic group that works hard and cares about each and every patient. They are a good blend of youth and experience and are motivated to provide quality care with professionalism and kindness. We also have several team members who are fluent in Spanish. We are all extended family to each other and want our patients to feel the same way when they come to their appointments.
CREATING SMILES & IMPACTING LIVES
Become part of a new dental care family, and experience dentistry the way it's supposed to be. Call today to schedule your initial consultation!